Expo TRI AMSTERDAM
During the TRI AMSTERDAM, it is possible to promote your products and services and to sell your merchandise at the Expo. This is an excellent opportunity to reach a wide target audience. We expect more than 900 athletes at the start. We also expect more than 2750 spectators during the event, which will take place on 21 June 2020.
The exhibition can be found on the site of TRI AMSTERDAM.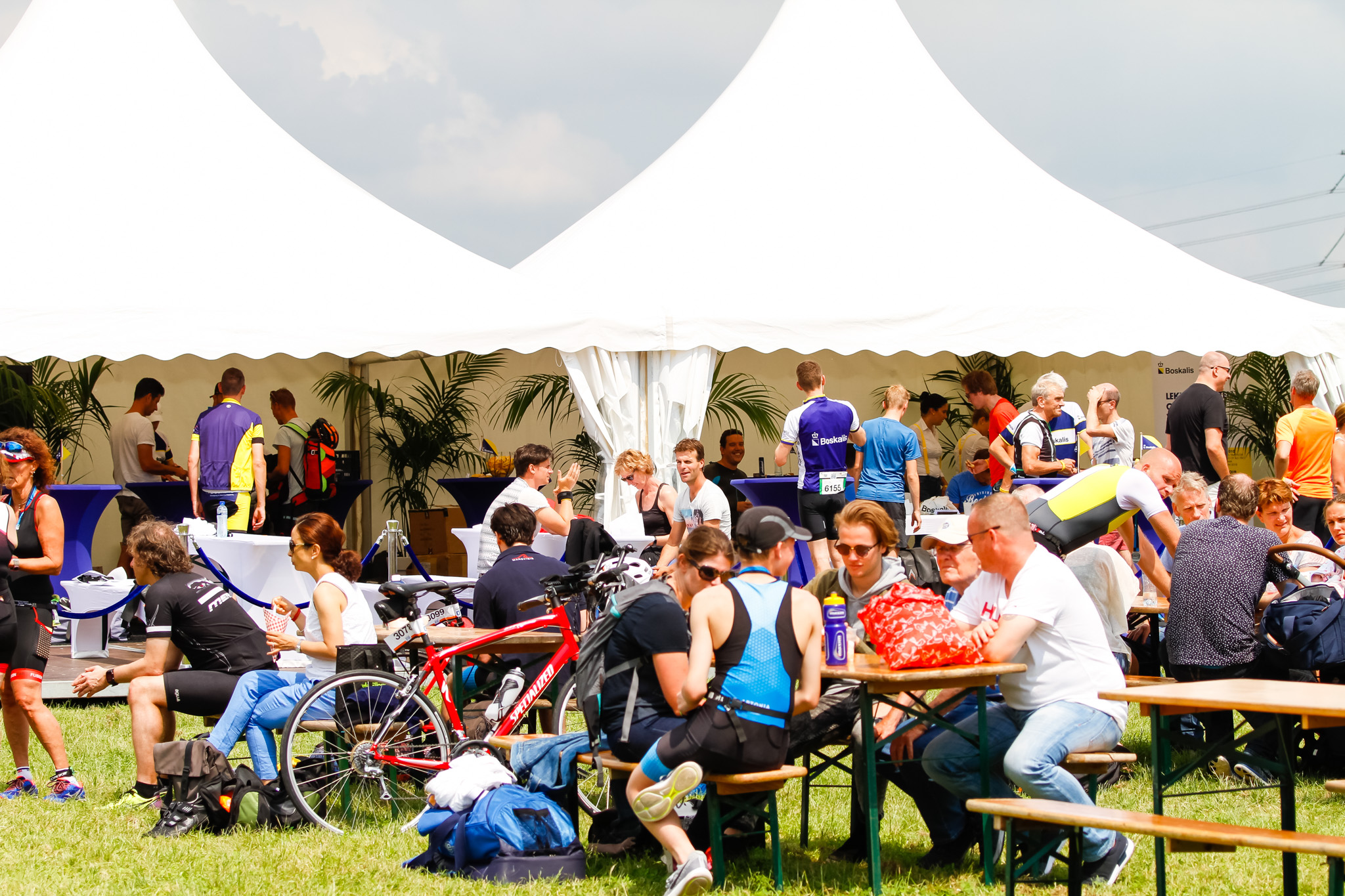 Options Expo
| Options | cost |
| --- | --- |
| 1 days event | €30 p/m |
| 2 days event | €45 p/m |
| TRIAMSTERDAM | €40 p/m |
Kortingsactie TRI HARD SERIES
| Options | Discount |
| --- | --- |
| From 3 events | 10% |
| From 5 events | 15% |
| All 8 events | 30% |
All prices are basic rental prices. Electricity etc. on request.
Unattended or closed expo tents are not permitted and will be fined by loosing your €300 deposit.
*If you bring your own tent you are responsible for safety regulations. The fire-department will do safety inspections. Our event location can have strong winds. if you cannot bring own counterweight we will provide them against additional costs (€100 per tent).
Extra promotional options
Editorial in e-mail newsletter: €150
Banner on the website: €200
Crash barrier banner (self-delivery) on fences along the track: € 30 (per standard banner 2,5m long)
Custum made promo video of TRI AMSTERDAM incl. personal interview in your stand: €495
*Please contact us to discuss this further
Participation package: € 100, –
Publication of your news items on the website TRI AMSTERDAM
Promotional material to communicate your trade show participation
Publication of your special offer on the website TRI AMSTERDAM
Notification on Social Media (FB en Instagram) of your participation at TRI AMSTERDAM
Notification in newsletter to the entire database of participation at TRI AMSTERDAM
Conditions
It is not allowed to attach banners or promote you brand / products in any other way outside of your expo stand. To be able to use other means of promotion, please contact the organization for options.
It is prohibited to park your car at the expo during the race. You are allowed to use your car for setting up the stand, but please mind the set-up times mentioned above. Please contact the organization about your wishes concerning your departure time.
Builds stands
You can build up the stand on race days before the races have started:
The race site will be guarded during the night, so tents can remain there overnight. However, it is not recommended to leave any loose materials or equipment at your expo stand. The organization is not liable for damage to or loss of any equipment, merchandise, or tents.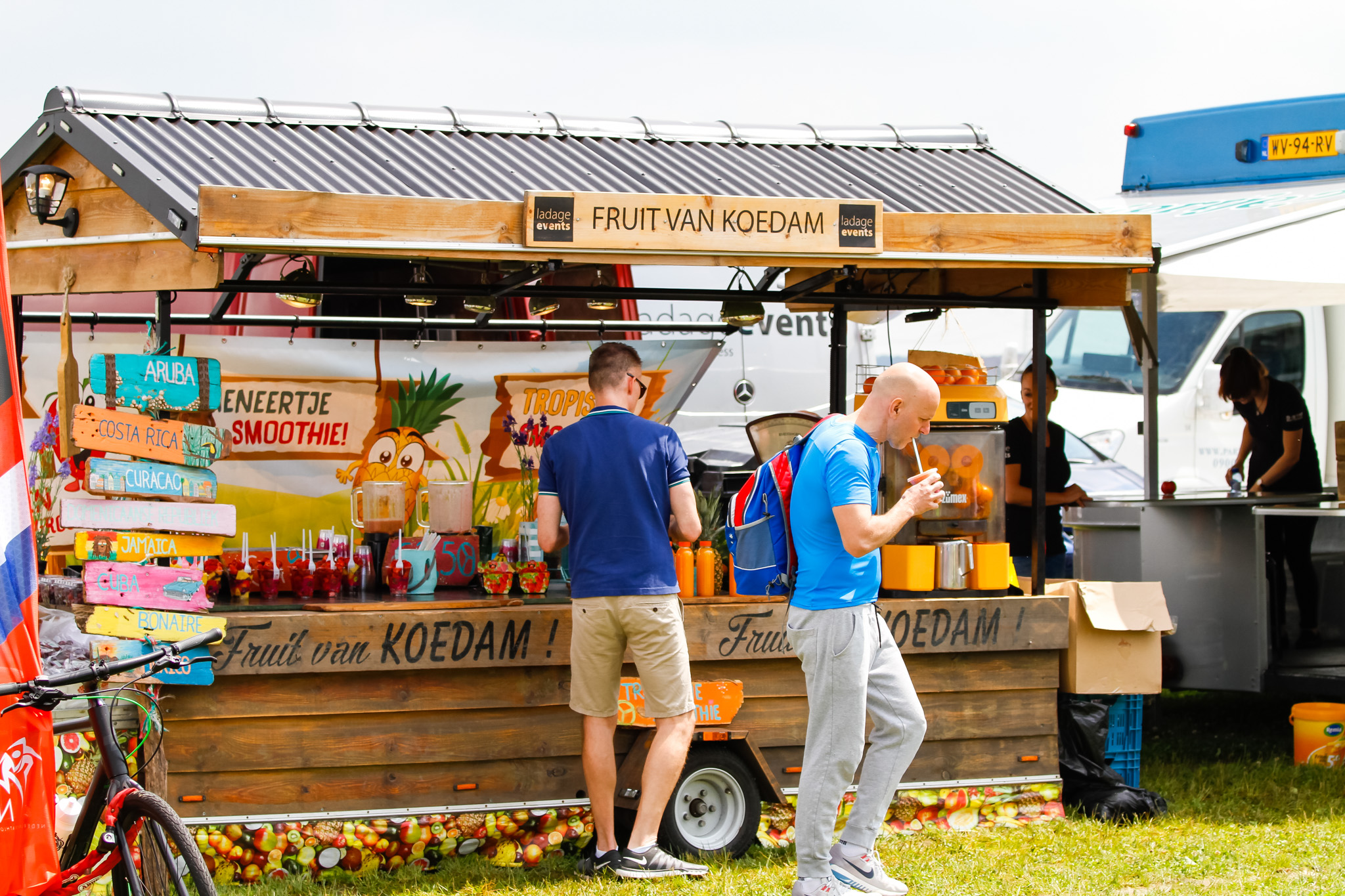 Interesse?
Please fill in the form for a reservation at the triathlon expo during TRI AMSTERDAM. After you filled in the form, we will send you the invoice. Payment in 60 days netto, (10 days = -5%). You will be assigned a spot at the expo after we have received your payment. If you are interested in extra advertising before and/or branding during TRI AMSTERDAM, please contact Lars Vreugdenhil via lars@trihard.nl